Pastors Wayne & Patricia Dailey
Founding Pastors
The passion of Pastors Wayne and Patricia Dailey was for God to bring old-fashioned Holy Ghost revival to the land and that great glory would be brought to the name of the Lord Jesus Christ, the Son of the Living God.
Read their testimonies of how they got saved, were baptized in the Holy Ghost, and were called to the ministry, first to Pennsylvania then to Boston.
Pastor Wayne Dailey
"Brother Dailey"
November 3, 1929 – November 13, 2011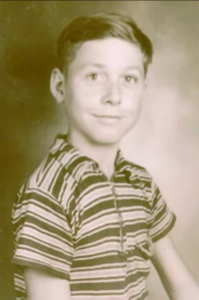 Pastor Wayne Dailey's Christ-like life was an example to all, and his preaching was profound, yet simple. As an instrument in the hands of the Master, his life was used to bear eternal fruit in the lives of many others.
In the early morning hours of Sunday, November 13, 2011, beloved Pastor Dailey went peacefully on to his eternal reward.
He will be sorely missed, but we greatly rejoice in knowing that the day he lived for—to see his beloved Saviour—has finally arrived.
Homegoing Celebration of Wayne F. Dailey Sr.
A Man After God's Own Heart contains excerpts from several of Bro Dailey's sermons and testimonies, given as a testimonial to his godly life, with a desire to inspire you to go deeper in your walk with the Lord and to live a life for the glory of God.
Pastor Patricia Dailey
"Sister Dailey"
August 5, 1932 – February 13, 2016
Sister Dailey went home to be with the Lord, whom she loved so dearly, on February 13, 2016, after a brief illness. Her husband passed away November 13, 2011 (just 60 days before their 62nd wedding anniversary), and her son Paul passed away in March of that same year.
A Faithful and Devoted Servant is a testimonial of her faithful, loving service for her Lord and Saviour. It includes some of the songs and poems the Lord gave her during a long difficult trial as she cared for her husband in his last years.